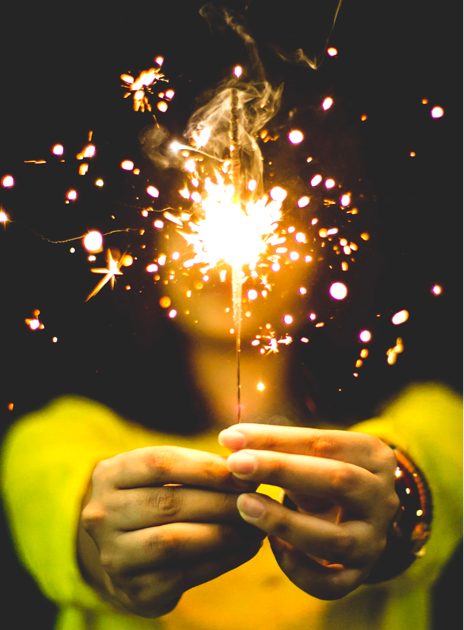 As I write this blog post, I am relishing in the beauty of the now with my two boys, Thomas and Aidan, our ever-faithful pug, Duncan, and my dedicated dad, Ian. I'm also lovingly remembering the most beautiful woman I have ever known: my mom, Jean. While I'm feeling peaceful and happy right now, my road to saying "yes" to feeling an incredible sense of love was nearly blocked by pain.
My mom had blazed the cancer trail before me. She is my hero. Three years ago, she developed metastatic bladder cancer. I was not ready to lose her - really not ready – but the situation was not in my control. Not long after my mom lost her battle, my marriage came to an end. These heartaches were followed by my cancer diagnosis of invasive lobular carcinoma of the left breast. I had a bilateral mastectomy January 31, 2018. Surgery was followed by a pulmonary embolism diagnosis, chemo for 4 months, and radiation. So much heart ache in such a short period of time. It was almost too much to take.
During the time that I was receiving chemotherapy, I walked into the Altar'd State at the Turkey Creek shopping area in Knoxville, TN. I was not feeling pretty. I had no breasts, no hair, no eye brows, no eye lashes and no mom to tell me that I was still beautiful. I wanted a dress for Mother's Day that would help me feel more feminine, perhaps one that would make me miss my Mom less. What I found inside the store was unexpected: LOVE. Miranda, the beautiful sales associate and Compassionista, welcomed me with open arms. She prayed for me, found the perfect outfit for me, and poured her love into my exhausted and beaten down soul. Miranda was also the one who presented me with my Compassion Bag. I cannot thank her enough for this. I knew in that moment that God had his arms around me. What I did not know was how my life was going to change by becoming part of the CTC family.
As I became involved with Compassion That Compels, I was contacted to go through the Sister-2-Sister (S2S) and On Your Feet (OYF) programs. I was fortunate to get Kristianne as my mentor for my personal life in S2S, followed by working with Lisa Nielson on career rebuilding in OYF. These amazing women gave me emotional nourishment, tools for self-care and self-confidence, and the opportunity to grow in my faith and in my relationship with God. The programs were imperative to my healing and to the way I learned to look at my future both professionally and personally. I learned it was OK to trust in my future….to BELIEVE in my future.
Life has had a way of presenting me with more sadness than I thought I could bear, then wrapping me in the most generous examples of love that exist. It's impossible to describe my wonderful experience with Compassion That Compels; it can only be felt. I want others to feel the love that I cannot describe, so I am excited to be in my new role as the Coordinator of Sister-2-Sister. We cannot change the gut wrenching agony that we must rise to face. We CAN make sure that we are facing life's trials as a "WE" and not an "ME".
Is it possible that cancer can slow us down long enough to bring about incredible positive change? To feel an indescribable love in the midst of our pain? For me, because of Compassion that Compels, the answer was YES! Your answer can be yes, as well. As I look to the future of the Sister-2-Sister program, I want to reach as many women as possible who also need a "yes", so BELIEVE in the YES and explore the program to see if it's right for you.