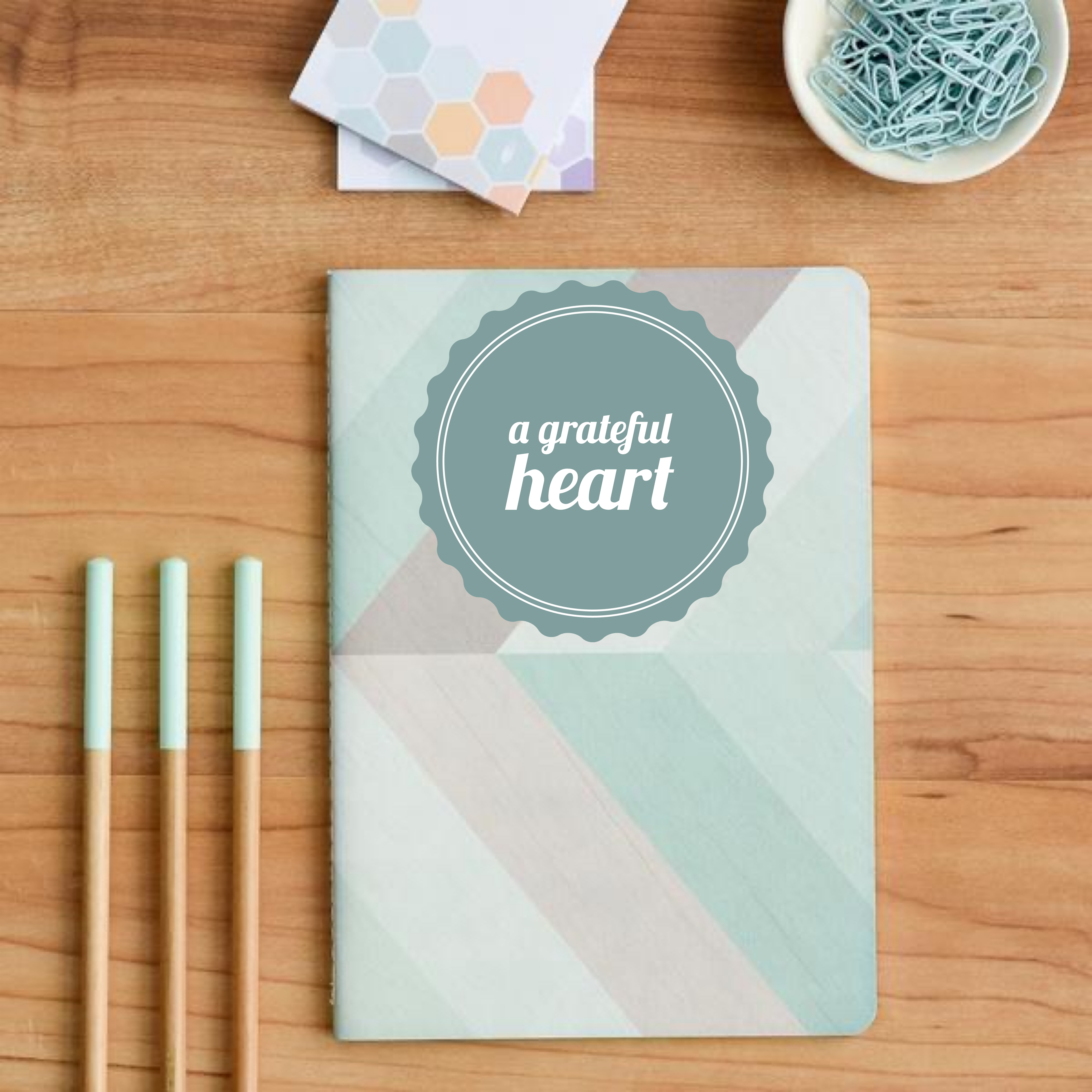 Gratitude is a popular topic when Thanksgiving rolls around, but it's worthwhile to integrate this theme year long. Imagine gratefulness being a part of who we are rather than something we focus on only during the holidays.
Some people are grateful by nature; they see life through a filter of deep appreciation. They could be in the middle of a truly challenging situation and find something to be grateful for in the midst of the storm. We aren't all like that, though.
For some of us, there is a natural tendency see the glass half empty. This doesn't mean we are negative people, rather it just reveals we need to work a little harder to have a grateful heart - we require a little practice.
One simple way to begin to alter our perception and take on a more grateful outlook is to keep a gratefulness journal. Instead of ending the day thinking about the challenges you may have faced, reflect on what went well. Write down in your journal the appreciation you have for the people you shared your day with, your family, health, or simply that you have a roof over your head. There is so much to be grateful for; we just over-look it because our eyes are focused on the challenges.
Having a grateful heart is a powerful thing; it keeps us healthier emotionally. Being grateful can relieve stress, keep us less offend-able, and actually spark an internal pleasantness which affects the interactions we have with others.
Now is the perfect time to build a new habit of looking for the good in all difficult situations, and expressing gratefulness to others and to God. Grab a journal and take on the challenge of keeping score, ensuring your gratefulness outnumbers your challenges.
---
'I will give thanks to you Lord, with all my heart; I will tell of your wonderful deeds.'
Psalm 9:1
---
Dianne Salciccioli of Coachwell has been a Business & Life Coach for over 17 years, and is an integral team member within our On Your Feet Program.