Breast Cancer Giving back Featured Spirituality Compassionate Partners Self Care
November 30, 2020
God gave me wings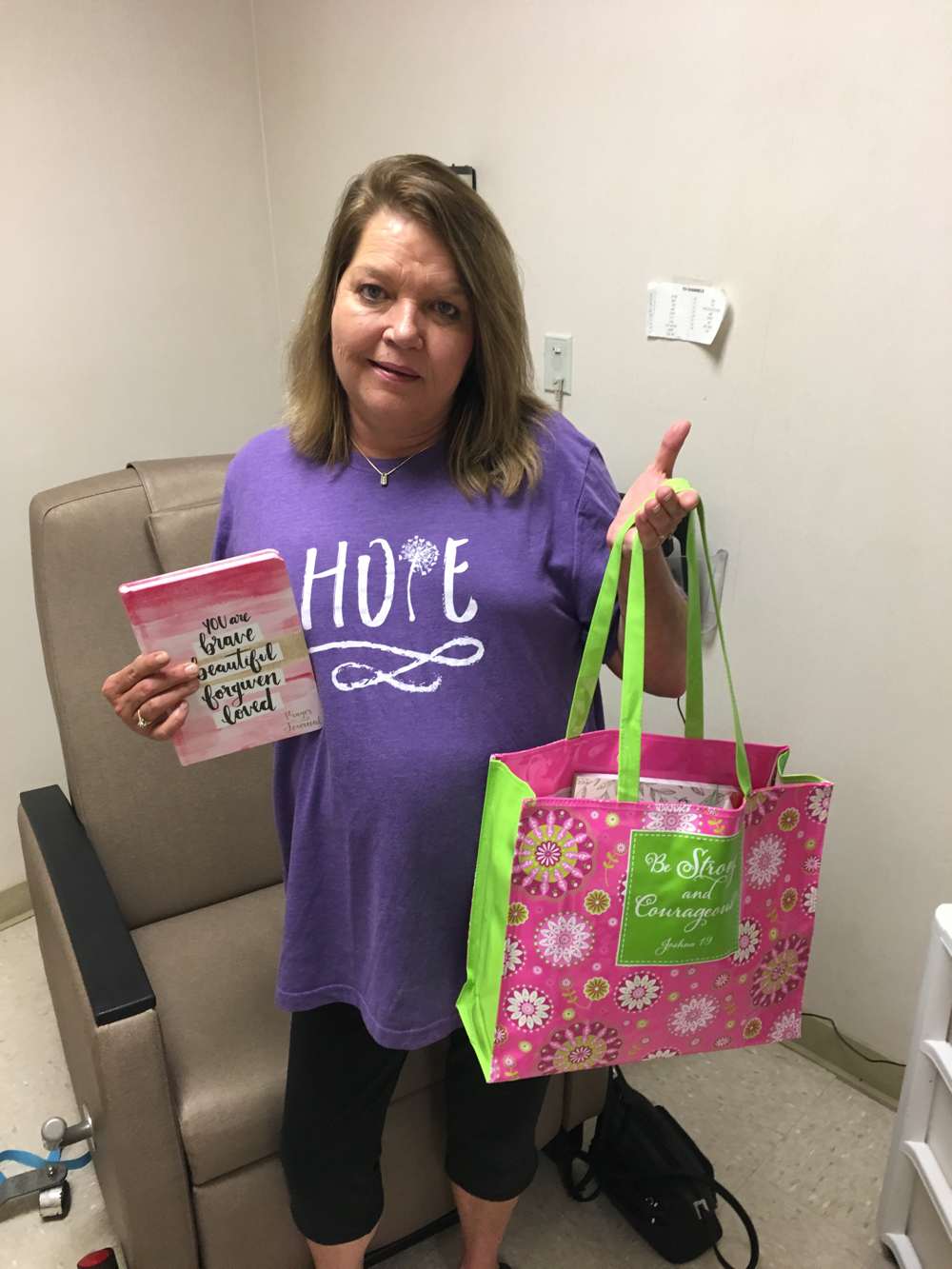 I've always been a very involved person. I've contributed to several organizations and helped others along the way. I like being a giver, and my favorite people to give to are my family members. I've focused a lot of time, energy, and love on my children to raise them right, just as many other parents have. In January 2018, the unavoidable happened: I became an empty-nester! My daughters were all grown up, moved out, and didn't need me like they had while growing up. I felt lost and unneeded and became depressed.
During this time, I felt a knot on my breast. I was diagnosed as having Stage 2 estrogen receptor-positive breast cancer. I sunk further down, feeling little hope. I was like a caterpillar in a cocoon: I withdrew. This was so unlike me! I wasn't sure what to do about it. I had a double mastectomy with reconstruction to remove the cancer and to get my body back on track. I didn't feel very thankful for what was happening to me. I had temporarily forgotten that God had a plan.
For we are God's handiwork, created in Christ Jesus to do good works, which God prepared in advance for us to do.Ephesians 2:10
I started breast cancer chemotherapy treatments as ordered. One day, a Facebook friend named Melissa tagged me about a group called Compassion That Compels. The way that the organization supported women with cancer was wonderful. I requested a gift bag called a Compassion Bag. While waiting for my bag, I got calls from women who would pray with me, listen, and talk to me. I felt loved and appreciated. My feelings started to change from sad to grateful. One person I had talked to was Kristianne. She promised to pray for me and to ask God what I should do. I prayed, and you might guess his answer: God told me that I should help other women with cancer! When I received my amazing Compassion Bag along with God's message, I knew that this would be a fresh start for me. I felt needed again!
I started by attending the Just Breathe retreat in the spring of 2018, joined support groups and met other women with cancer, all as I was going through my treatment plan. I saw that other women needed help. They needed ME to help. God's plan had been laid out for me, and I had to take that journey. I needed to keep my faith or give up, so I chose to share it with others. God had replanted me, and I felt blessed.
As I supported other women battling cancer, I heard their stories of sufferings with melanoma, colon, lung cancers and more. I've kept in touch with quite a few of them. One special lady, Charlene, became my texting buddy after I learned about and sent a bag to her. I never had a chance to meet her face-to-face, but we kept in touch through messages and conversations over the phone. When she sent texts, she always included butterflies. Charlene loved butterflies! After a time, she passed, sadly. Every time I see a butterfly, I think of that special lady and our friendship, blossoming from a time of need.
Like Charlene's butterflies, I had emerged to live, love, and serve. I was so grateful for this gift that I opened my wings and started the Mississippi Compassion Sisters Community. We are all connected through Facebook and in other ways now, and we plan to have regular meetings at the King's Daughters Medical Center as soon as I get the details worked out. I want to spread the word of hope, faith, and love and the message of Compassion That Compels. I want to share my gratitude for a new beginning with my BEAUTIFUL Mississippi Sisters and guide them toward a sense of thankfulness for what the Lord has given. Join me in sharing your love through Compassion That Compels!