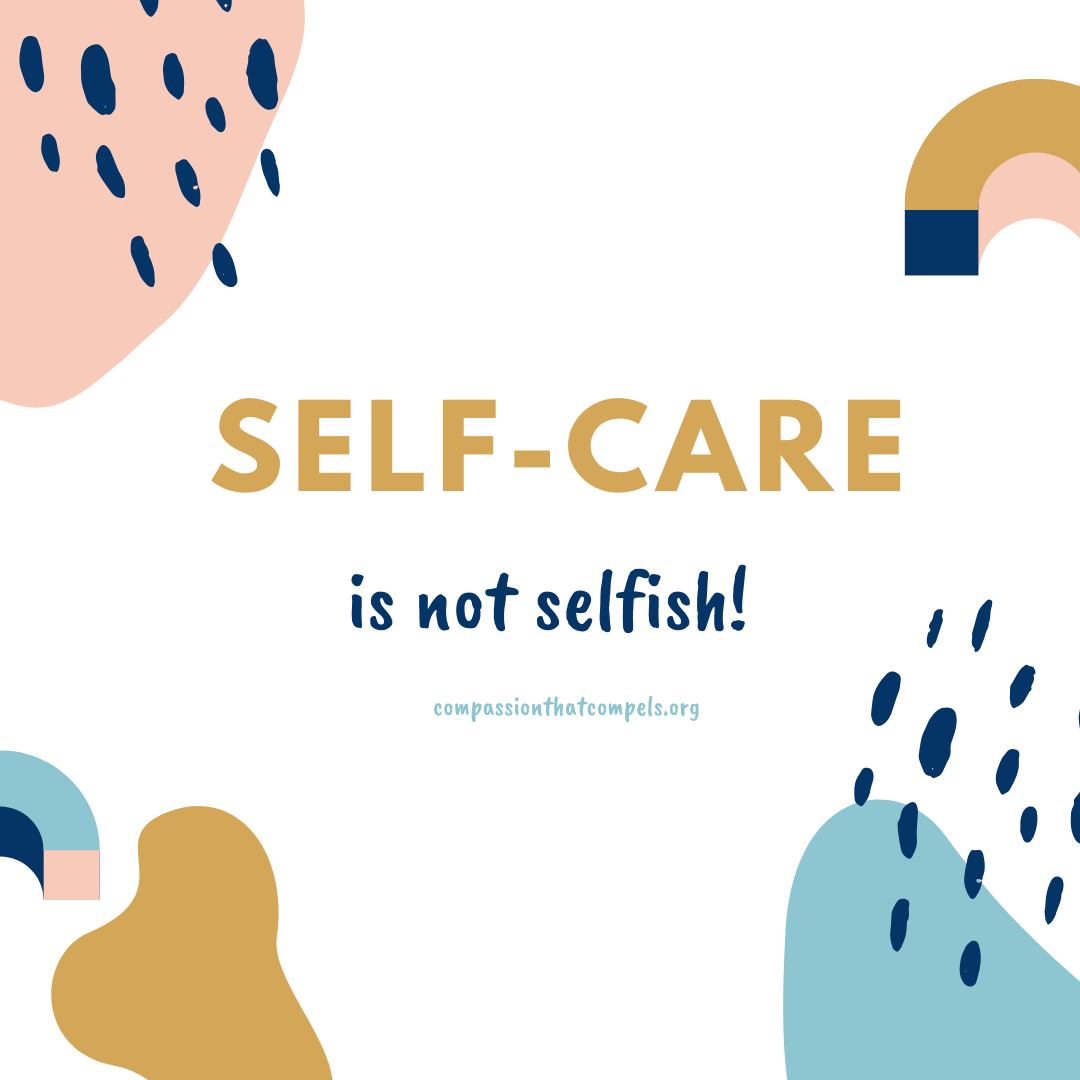 According to the Merriam Webster Dictionary, the definition of self-care is care for oneself. It sounds very easy to do, but often times it is something that many people do not practice. Self-care is not selfish. You must take care of yourself so that you can take care of other responsibilities like taking care of your children and job commitments, etc.
During my breast cancer journey, I feel that my self-care was guided by my oncologists. I was well educated about each type of treatment I would receive and what that would look like including side effects that may occur. I was prepared mentally because I knew what each treatment would entail. Yes, there may have been things that did not go as I expected, but my doctors were quick to help the situation with suggested remedies to try. Also, I was able to get in touch with nurses and had an after hours phone number for the cancer center emergency room, if I needed assistance. After the first round of chemotherapy treatment, the other rounds of chemotherapy were similar. After the first radiation treatment, the other radiation treatments were similar. I rang the bell in November 2017 to symbolize the end of my treatments and being cancer free. I had a large gathering in the radiation waiting room with family and friends - my amazing support system.
When everything was said and done, I suddenly felt like I had so much time on my hands because I was not going back and forth to the cancer center for treatments. I did not feel prepared to go back into the 'real world' because it was not something that was discussed with my doctors. I did not receive information like I had with all of my treatments. I felt lost living my 'new normal'. After my breast cancer journey, I was not the same person that I was when I was diagnosed.
My self-care practices were lacking. I was filled with anxiety and uncertainty. At times, I felt like a robot, I would go to work, come home and crash on the couch and do it again the next day. At work, I was physically present, but my mind was always somewhere else.
I started gaining weight due the medications that I was taking to prevent breast cancer from reoccurring. I went to two different dieticians at the cancer center where I was treated and they did not understand why I was feeling the way I was about my weight gain. They offered suggestions, but I felt like they were for a person that had not just experienced a life altering event and was taking medications that cause weight gain. I remember coming home and crying.
It took time to get to a place where I started new self-care practices and accepted my 'new normal'. I moved overseas as an expat with my husband and I felt like it was a fresh start. I was able to focus on my needs and do things that made me happy. My days consist of blogging, meeting friends for lunch or tea, walking the dogs, and helping others. I focus on eating healthy and exercising many times throughout the week. I feel more in control of my life and am happy. Living as an expat, my husband and I have the opportunity to travel to new places which adds excitement and adventure to our lives.
Self-care is important especially after you have been through a life altering experience like cancer. Do not get me wrong, I still have 'those days' that are not the best, but I know that I have to hit the 'reset' button and make the best of the situation. Every morning when I wake up, I thank God for another day as Psalm 118:24 reminds me:
This is the day the LORD has made. Let us rejoice and be glad in it.
---
Jennifer Wilson is from Houston, Texas. She lives in De Pijp in Amsterdam with her husband and dogs Moxie and Macy.
Jennifer writes a blog called Anchored In Hope. Jennifer, a breast cancer overcomer, also offers hope, support and tips for women diagnosed with breast cancer.She likes to write about her everyday adventures in Amsterdam and travels throughout Europe.
Jennifer is also an Independent Consultant and District Manager for Arbonne. She helps her clients reach their full potential by focusing on a holistic approach to beauty, health, and well-being. In addition, Jennifer is a Licensed Professional Counselor from the state of Texas and a National Certified Counselor. When she is not writing or helping others, she likes to exercise.