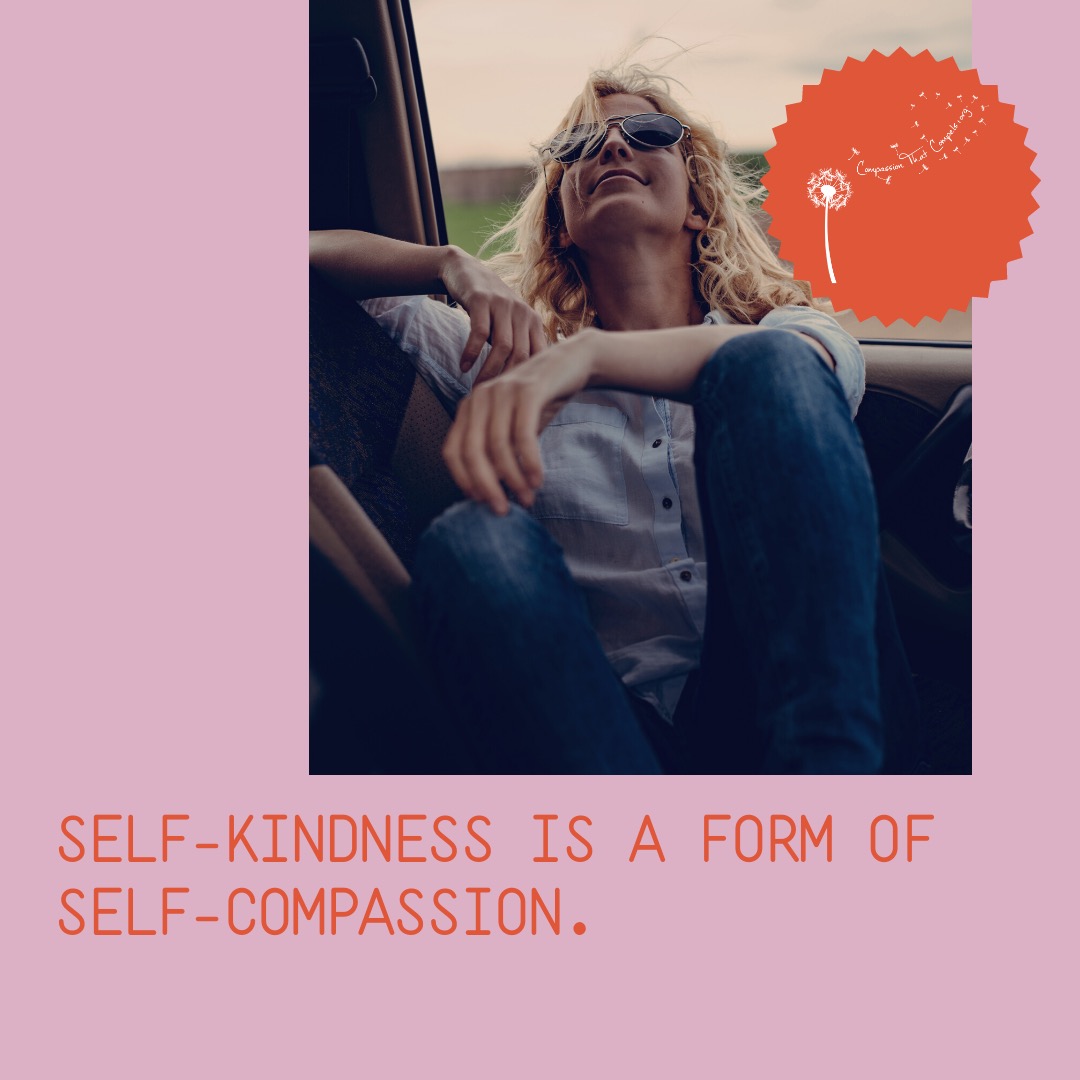 Self-compassion is a form of self-love. Loving yourself is important to live a happy and fulfilling life.
When I was diagnosed with breast cancer under the age of 40, I did not show self-compassion towards myself. Before accepting my breast cancer diagnosis, ruminating thoughts filled my head. The thoughts went something like this,
"if only I had done this", "if I had only done that"…
I blamed myself for my breast cancer diagnosis and felt that I was the one that caused it. I remember a conversation that I had with my mom and she said that it was not my fault and that I would overcome this horrible disease.
Unfortunately, through my experiences when talking with others that have been diagnosed with cancer, a common theme is lack of self-compassion. Recently, I had a conversation with a friend that was diagnosed with breast cancer. She started heading down the road of ruminating thoughts and self-blame. I quickly stopped her and said, "that is a road that you do not want to go down, trust me".
I believe that it is natural for us to not show self-compassion and love towards ourselves when something happens that is out of our control. In times of a cancer diagnosis, self-compassion is what we need to be showing ourselves more than ever.
Self-kindness is a form of self-compassion. Self-kindness involves refraining from criticizing yourself for a mistake or a flaw and being understanding and supportive to ourselves (positivephyshology.com). When people show self-kindness towards themselves, others show self-kindness too. As a breast cancer overcomer, I strive to show self-kindness to those that are diagnosed with cancer by offering support and answering questions that they may have. I believe that when I show self-kindness towards them, they are more likely to show self-kindness towards themselves.
Another form of self-compassion is mindfulness. Mindfulness allows us to become aware of our negative self-talk and identify our difficult feelings and thoughts in order to confront or address them with love and compassion for ourselves (positivephyshology.com). Mindfulness is very important to practice especially when you are faced with a cancer diagnosis. Cancer treatments are exhausting and as a patient, you are always wondering, "what is next?". Mindfulness is important while going through treatment so that you focus on the present time and what you are thinking and feeling. If you take things one step at a time, cancer treatments become more manageable.
Remember to demonstrate self-compassion and self-love during and after your cancer diagnosis. I'm here cheering you on, BEAUTIFUL!
Jennifer Wilson is from Houston, Texas. She lives in De Pijp in Amsterdam with her husband and dogs Moxie and Macy.
Jennifer writes a blog called Anchored In Hope. Jennifer, a breast cancer overcomer, also offers hope, support and tips for women diagnosed with breast cancer.She likes to write about her everyday adventures in Amsterdam and travels throughout Europe.
Jennifer is also an Independent Consultant and District Manager for Arbonne. She helps her clients reach their full potential by focusing on a holistic approach to beauty, health, and well-being. In addition, Jennifer is a Licensed Professional Counselor from the state of Texas and a National Certified Counselor. When she is not writing or helping others, she likes to exercise.