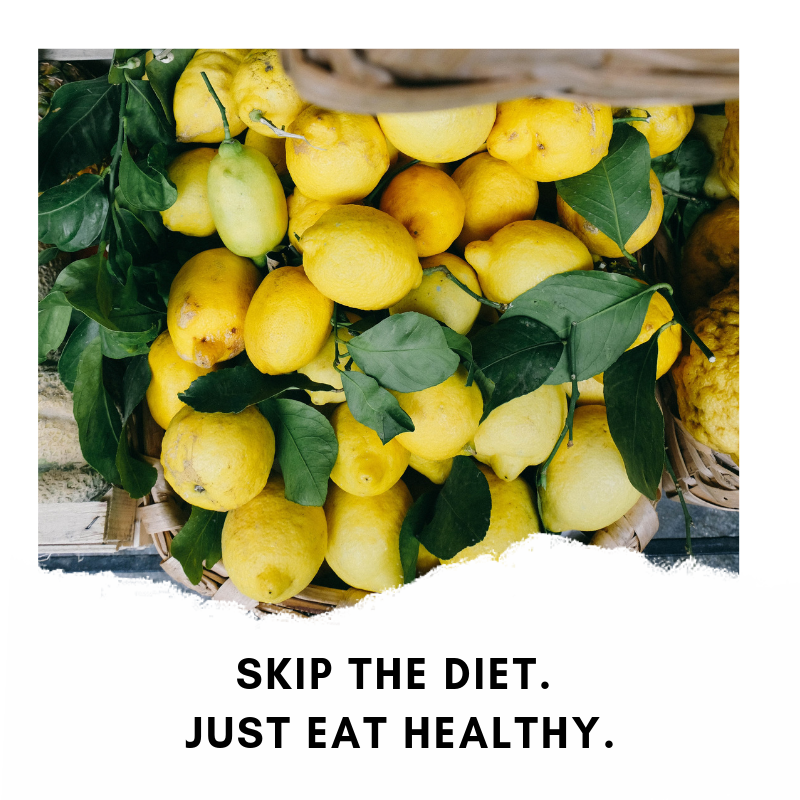 Easy Steps to Eating Healthier Now
After nine long months without a kitchen during our recent home renovation, January 2019, was the beginning of a reset of eating habits for my hubby and me. We were wildly craving nutrition-based meals, after all the eating out and take-home months. It was amazing how quickly our eating habits had taken a nose-dive and we needed to reset the whole kitchen.
If you're interested in eating healthier, here's some easy steps you can take, no matter what eating plan you are on:

Clean out your pantry. We tend to eat what is available at the house. Here's my recommendation: Choose a day to clean out your pantry when you have some time with little interference from your other family members. Turn on some good music, grab a trash bag, and start pulling everything out of the pantry. Everything! Quickly throw away anything that is outdated or stale. Next, get rid of as many processed foods as possible. Anything with high fructose corn syrup or ingredients you cannot pronounce should go in the trash. Inventory what's left and organize them as you put them back in.
Replace chips and dip with carrots or cucumbers dipped in hummus. Hummus or a clean salsa are both healthy dips that are also yummy. Once the chips are no longer in the house, it's pretty easy to serve up healthy options. Cut out artificial sugars. Most artificial sugars are carcinogens, meaning they are known to cause cancer. If you need a touch of sweetness, try honey, pure maple syrup, or raw organic sugar. Overall, try to cut back on the amount of sugar you eat daily.
Drink more water. Cut the cola habit - our bodies need water! Most adults and children do not drink enough water. It's amazing how much better you feel when you drink at least 6 glasses of water a day. Push the empty calories of sodas out of your daily plan by grabbing water first! I like to add fresh lemon to mine and I find that I drink more if the water is chilled. Discover what works best for you.
Eat a salad with lunch and dinner. A healthy green salad with a light dressing is such a great way to add a punch of nutrients to your daily diet. We frequently make what we call kitchen-sink salads. These have all kinds of ingredients in them, based on what's in the frig. Leftover steam veggies, fruits, and nuts are among the items you will find in our daily salads. Read the labels of your salad dressings. There's really no need for added sugar or other ingredients that you can't pronounce in your dressing. Look for low calorie, low or no oil options without artificial sugar.
Make veggies the biggest part of the meal. If you're like me, we grew up with meat being the star of each dinner plate. Try working in more healthy cooked veggies, such as steamed cauliflower, broccoli, or asparagus at each meal, making meat the smaller part. Use lemon and spices on your veggies instead of cheese and butter.
I hope you enjoy these easy steps!
Gwen Plauche has a heart for helping women of all ages and stages with their faith-based lives. She loves learning to cook and playing with her precious grandbaby, Glo. She lives in Tennessee with her hubby. Click here for a free recipe book download.