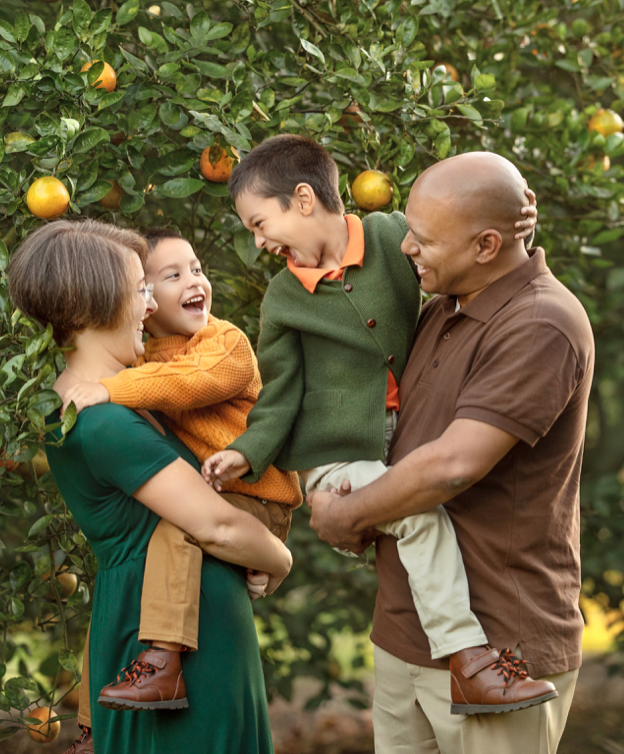 My dad has been a pastor most of my life and I grew up in what could kindly be called a Christian bubble. Nothing bad happened in that bubble. Frankly, most of the people who were in that bubble and who I grew up with, had their own version of the prosperity gospel. If that's an unfamiliar term, you are not alone. The prosperity gospel basically teaches that if you are in God's Will, then God will give you your heart's desires: money in the bank, a healthy body, a thriving family, and boundless happiness. Therefore, when something bad does happen, when you don't have those key promised elements of life, you must not be within God's Will.
I'm not saying that nothing bad happened to me or my family or the people I knew before my terminal diagnosis, just that there was a consistent refrain of "what did you do wrong?" when something bad happened. When the sky fell on me in 2017, that's where my mind immediately went and I heard that question from others, repeatedly. Another question I pondered and was asked was whether the cause was my lack of faith.
What indeed could I have done so wrong that God would allow me to experience this vast, nearly bottomless, suffering? What element of faith had I missed in my decades of relationship with Him?
To say that my faith was challenged is an understatement. Over night, I not only had to grapple with the pain that comes from innumerable bone metastesis, the pain from surgeries, one of which was inserting titanium rods inside my femurs, the thought of leaving my sons without a mother before they finished elementary school, the utter loss of my business and my career, AND the burden of thinking that I had brought the entire calamity upon myself because of the sin in my life or the lack of faith or both. I can't fully articulate the depths of despair that I plummeted to. It is a gigantic hole that holds no joy and no love. It is a solitary place where there is no companionship.
Once the intense period of initial treatment had ended, I had more time to think and read and ponder. One of the books that I especially appreciate is Kate Bowler's "Everything Happens for a Reason; and other lies I've loved." She was diagnosed with Stage IV colon cancer after her life had seemed charmed and perfect, after overcoming challenges and infertility, not unlike mine before cancer. It helped me so much to read Mrs. Bowler's perspective and analysis since it mirrored my own in so many ways.
She quotes St. Teresa of Avila as saying "We can only learn to know ourselves and do what we can – namely, surrender our will and fulfill God's will in us" as she describes her inability to stop trying, to stop striving, to stop working and to just be. Surrender is often an ugly or negative word in our culture and especially for those of us who are Type A and used to shaping the world into what we want, shaping those around us into the best versions of themselves, and consistently affecting others for good or whatever we believe is good. This was me and this was Kate Bowler in her life as she recounts it. She says "they were addicted to self-rule, and so am I."
The last line in the book is "I will die, yes, but not today." This is a mantra that is often repeated in the metastatic communities and reflects a contracting of vision, where we cannot plan for the future any farther ahead than the next scan and we must focus on what can be done today. Our lives have become, by necessity, a focus on what is in front of us and what is next, nothing much beyond that. For planners, for those of us who are always looking for what is next to be done, this is a very odd transition.
And yet, I've discovered that this transition is what makes the moment rich. Those moments are, after all, life and life is precious. My kids teach me this, every day. They are focused on the moment, what they can do right now and the future is just something that will come eventually. I watch them and I learn a little more about what I can be doing to be able to live each moment, to focus on soaking myself in the love and companionship that we are blessed to have right now. Right now is what we have and God is with us in these moments.
One verse that has sustained me in the dark times is Psalm 30:5 where David says " … Weeping may tarry for the night, but joy comes in the morning." God does not promise that our lives will be perfect. God does not promise that we will have wealth and health and whatever else we think we need to think we are successful. What God promises us is that we will not be alone. He promises that He is love. He promises us that the morning will come and that while we may weep for a time, He will give us joy in the sunrise, joy in our children, joy in nature …. Joy, which is far better than happiness. Love, which is far better than money. This is His promise to His children and I'm so thankful I am.
---
Written by Abigail Johnston
In 2017, at the ripe old age of 38, while living in Orlando, Florida, I was diagnosed with Stage IV Metastatic Breast Cancer after feeling a lump in my left breast while tandem nursing my boys, who are now 7 and 5. The summer of 2017 was a rollercoaster of emotions as I faced four (4) body and life changing surgeries amidst chemo and radiation. Once the whirlwind had settled a bit and I'd completed transitioning my clients and staff at my law firm to another law firm, my husband, two boys and I moved to Miami to live with my family. Looking back, I'm astonished at how much has changed, how much we have overcome as a family, and how everyone has adjusted. While I don't actively practice law, I use my education and training in a variety of ways for the breast cancer community, advocating for patients and thrivers. I have started my own non-profit, Connect IV Legal Services, where I recruit lawyers to do pro bono work for Stage IV patients. I'm also active in many local and national organizations, volunteering and adding my voice to educate and persuade others to connect with and help my community. You can connect with me by checking out my blog, www.NoHalfMeasures.blog, or following me on Twitter, Instagram, Facebook, LinkedIn, or YouTube!