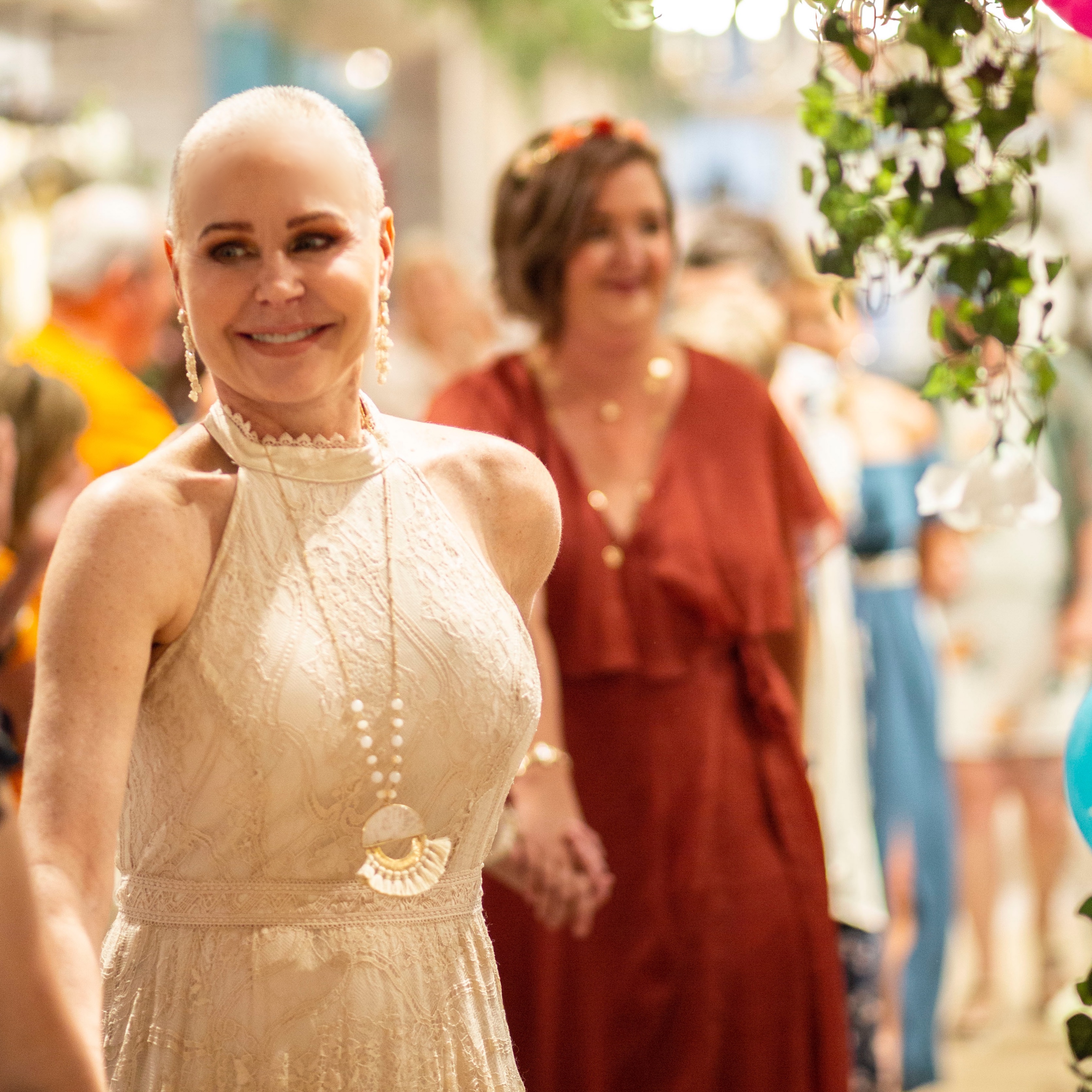 The Stonebriar Mall Compassionistas from the Altar'd State in Frisco, TX, held a Fashion Show, presenting stylish looks on our BEAUTIFUL sisters! It was an evening filled with joy, love and a vibrant power as each woman rediscovered how truly BEAUTIFUL they are!
Altar'd State - Stonebriar Centre Mission Monday Captain Demi Pasquale and Store Manager Tara Ashley worked with Compassion That Compels to identify five OVERCOMERS as models. Aveda and Origins makeup and hairstylist treated the models to makeovers, building confidence in the models while applying makeup and styling wigs and hair. Back at Altar'd State, the sales associates worked with each model to select outfits that reflected their own style and renewed self esteem. Kristianne and Demi laid a breathtaking runway of rose petals as the crowd of friends and family cheered in anticipation.
When the first model emerged through the curtain and strutted the length of the runway with pride, the cheers and claps increased in volume. Model after model took her turn, proudly presenting herself in several outfits. Everyone looked as lovely as a professional model, and as the show continued, each woman appeared less shy, more confident and very joyful.
"I haven't seen Cindy more happy - I loved that she felt good & had a huge smile on her face.... she looked great in everything she wore that night!!!"  (Vicki, friend of model Cindy)
Cancer is cruel, sometimes making OVERCOMERS feel unattractive and without hope. The Altar'd State Mission Monday Fashion Show tossed the negative feelings aside, replacing them with smiles, laughs, a few twirls, and five BEAUTIFUL women!
"It was an honor and inspiring evening to celebrate the strength and beauty of these beautiful women." (Demi, Assistant Store Manager)
Please support Altar'd State Mission Monday for Compassion That Compels by shopping in participating stores or online every Monday until June 10. If there's a fashion show near you, attend and cheer on the models!