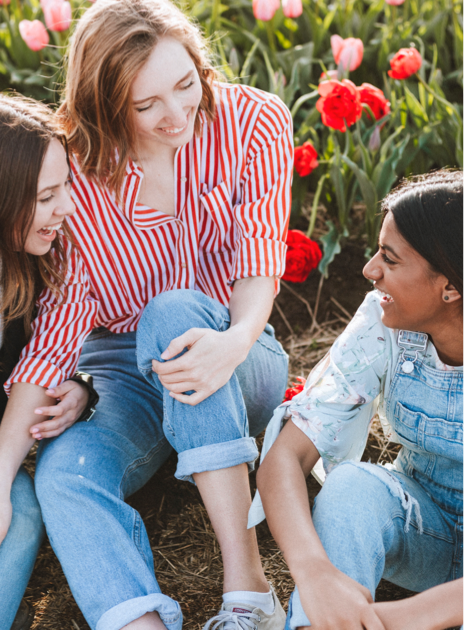 So much can change in a year.
This statement keeps playing over in my head as the calendar rolls us into 2019. This time last year, I was waiting for the next phase of reconstructive surgery after undergoing a bilateral mastectomy in November 2017. My hair had changed after 16 rounds of chemotherapy for breast cancer, and it was just getting long enough for a teensy bit of hair-gel. Add to that new glasses, needed because of treatment-related vision changes, making my reflection in the mirror an image unfamiliar to me.
Fast forward to Summer 2018. I faced more doctors' visits and more changes, including additional reconstruction. I wore a swimsuit on my altered body for the first time. Most significantly of all was the change I felt inside: an urgency to make an impact; a less "filtered" view of my life. With this change came an unexpected challenge. I felt a little stuck, asking myself, "How do I go on doing what I've been doing in my life, both professionally and personally? How do I move on, now that the way I see everything has changed?"
Through God's Great Grace and my dear friend, Nicola, I was introduced to the sisterhood and community of Compassion That Compels, specifically through the Sister 2 Sister (S2S) and On Your Feet (OYF) Programs. In August of 2018, I was introduced to Kristianne, my mentor sister. Through working with Kristianne, I was able to get "unstuck" and to see my way through the changes in my life. She helped me see how my cancer trial could be used as a catalyst to spread the message of God's grace and hope. The changes didn't stop there, praise the Lord! Next, I was introduced to Lisa through Compassion that Compels' On Your Feet program, a career development course called Balance After Cancer that pairs with S2S. Lisa provided me with meaningful advice and valuable tools that have helped to advance my career and to set professional goals that align with my post-cancer perspective on my life.
God never wastes a hurt
Dear Sisters out there, I want you to know that I sincerely believe that God never wastes a hurt. I also want you to know I am praying for you! As both a S2S and OYF graduate, I can tell you for sure that these programs have a life-changing impact! They made so much of an impact on me that I'm now the On Your Feet Program Coordinator! Let Compassion That Compels help you manage changes in your life and prepare you for what lies ahead by applying for Sister 2 Sister and On Your Feet, an extension of the S2S program, through our website. When you hold your head high and put your best self forward, you can't fail to have success in your work life.
Compassion That Compels is all about Overcomers helping each other, so I leave you with this verse: "Therefore confess your sins to each other and pray for each other so that you may be healed. The prayer of a righteous person is powerful and effective." James 5:16 NIV